City Hall Welcome Reception
The city of San Sebastian is glad to host a reception for all ICWE participants, at the City Hall on June 24th, 19.00.
San Sebastian city hall was built in 1882 to be used as a casino. Its design was inspired by European casinos and summer resorts. The interior is organized in an appropriate way to a building with such a function, with ballrooms, dining rooms and lecture halls. Indeed, the reception will take place at what used to be the main gambling place with gorgeous Caryatides looking at you! Do not miss the opportunity to feel the legend of what used to be a main nest of spies during the First World War.
The location of the building also makes it exceptional, as it is situated next to La Concha Bay, near the fishing harbour.
---
Conference Banquet
Conference banquet will be held in one of the most prestigious restaurants in town: "Kursaal Martin Berasategui" which has been awarded one Michelin star!!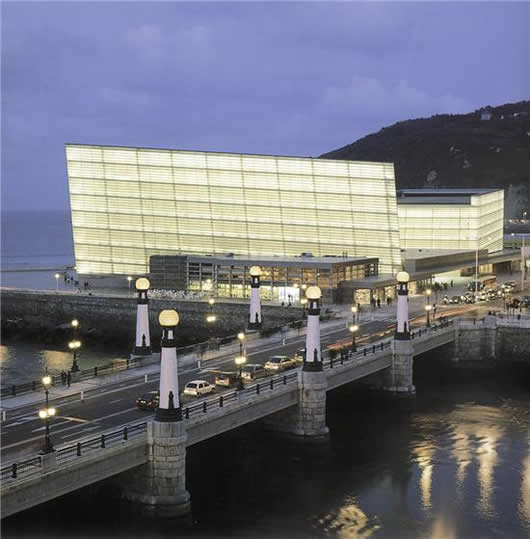 ---
Music Concert during Conference Banquet
After playing several years in different high recognized music groups (e.g. Kepa Junkera, Berrogueto, Tejedor, Oreka Tx, Kila, Ibon Koteron...), Iñaki Plaza and Ion Garmendia began their way with the project entitled "20 Hatz proiekt" ("Twenty Fingers project").
After showing and making public traditional Basque folk music instruments through many didactic concerts over the world, they have recently published their first discographic work, which has the same title as the project (i.e. "20 Hatz proiekt"). Here, you can listen to traditional Basque folk music instruments (e.g. trikitixa, txistua, alboka, txalaparta,...) composed with both new experimental rhythm and sounds.
There is no doubt about the revolution that the staging of this work will create on the traditional Basque music.